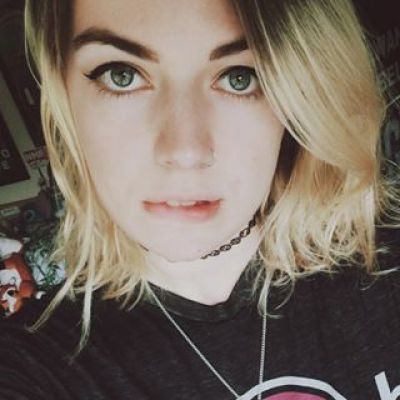 By Sophie
Originating from the sunny, South Coast resort town of Brighton, British rockers Black Honey are spreading their dreamy surf rock across the country, flawing every rocker in their wake. Recently finishing a UK arena tour with fellow Brighton natives Royal Blood, Black Honey have furthered their reach upon the Royal Blood fanbase. Even though lead singer/guitarist Izzy Baxter has mentioned that 'If it were her way, they'd still be a secret band', they are enjoying the new opportunities falling at their feet; including the release of their debut album in 2018.
Black Honey's entire discography stands at twelve songs, all released via singles and streams on multiple streaming sites (i.e. Spotify and Soundcloud). These twelve tracks encapsulate the band entirely and give an introduction to a band yet to release a full LP.
The 10s (or whatever you want to call this decade) are being kind to upcoming British rock acts, especially within the indie rock community with bands such as Wolf Alice becoming one of the biggest acts in British rock music. Black Honey is undoubtedly heading on that path, establishing their aura in just twelve songs, demonstrating that they have more than just that to give to the rock community.
Their Americana-twinged aesthetic is a favoured escape for those fed up with the dreary, dull atmosphere that living in the UK often creates; especially in these winter months. The videos accompanying Black Honey's tracks — 'Dig', 'Hello Today', 'Somebody Better, etc. — all place either the full band or just Baxter in the wild frontier of the American desert, often donning a 50s' glare in style, costume design and makeup. And to be quite frank, you don't even need to watch any of the band's music videos to feel this vibe; it pours from their music.
Their grungy yet dream pop guitar melodies and riffs mixed with Baxter's soothing yet gnarly vocals lend themselves in creating a melting pot that is often accustomed to the surfer rock genre of the West Coast, emulating bands such as Best Coast or Bleached.
This new wave of Americana-dream rock is on the up, and we're all the better for it. I yearn to be stuck in a period where it looks like the cinematography of David Lynch films (Blue Velvet, Lost Highway, Wild at Heart), which is what bands like Black Honey are creating and distributing amongst the masses. They do it so well, in fact, that I honestly thought they were an American band until I saw them open for Royal Blood in Bournemouth last week. Black Honey is definitely one to watch for 2018, and will undoubtedly be headlining their own arena tour soon — much to Baxter's dismay.
You can currently explore Black Honey on Spotify and Soundcloud. Listen to their track 'Hello Today' below.
STAY UP-TO-DATE
News from the coop
SIGN UP
For all the latest news,
offers and upcoming gigs
© 2014-2023 FatPigeonLive