Newberry & Verch - Live Stream From The Greystones, Sheffield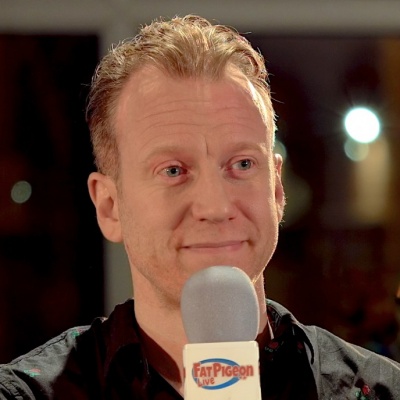 By Scott
Banjo aficionado Joe Newberry has teamed up with Canadian fiddler April Verch. The duo, titled Newberry & Verch will arrive in the UK during April. FatPigeonLive will be welcoming them to Blighty with a gig at the legendary Greystones in Sheffield courtesy of True North Music.
Newberry is a Missouri native and North Carolina transplant who has played music most of his life. His powerful and innovative banjo playing has delighted audiences all around the world. Newberry is a familiar face in Country Music. As well as being a Prairie Home Companion he's also been a featured singer on Transatlantic Sessions.
April Verch grew up with the traditional music of Canada's Ottawa Valley. She soon developed a love for the music of the American South and now wows audiences with her pure vocals, virtuoso fiddling and energetic step-dancing — often all at the same time!
As well as a hectic touring schedule neither of the pair are strangers at the recording studio. Verch has an incredible ten albums under her belt, with Newberry contributing to numerous collaboration projects along with his popular solo album Two Hands released in 2005.
As a duo, their work is varied, tight and polished; from gentle love songs to rambling fiddle toe-tappers. Even if your toes remain controlled, Verch seems to find endless energy for her unique style of percussive step-dancing. This fascinating technique is most prevalent in their song Arcand-Saw Traveller which sees Newberry using a five-string banjo as the pace quickens.
A few bars into the reflective track, I'm Going Home, is enough to convince you that vocally this duo compliment one another perfectly. Verch's clear, tuneful harmonies glide perfectly over Newberry's wonderful world-weary vocals.
With ballads, joyful fiddle tunes and poignant original songs, this isn't a gig to miss. Buy a ticket here, or watch online with FatPigeonLive. As a bonus, the award-winning Thornbridge Brewery stocks the bar at the venue which means quality ales are guaranteed.
STAY UP-TO-DATE
News from the coop
SIGN UP
For all the latest news,
offers and upcoming gigs
© 2014-2023 FatPigeonLive