Edgelarks - Live Stream From St Lawrence's, Biddulph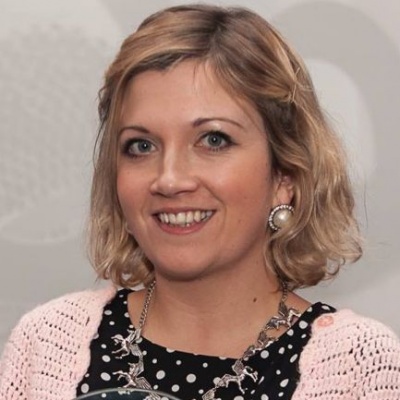 By Heidi
FatPigeonLive featured Philip Henry & Hannah Martin in a performance streamed live from a packed St Lawrence's Church in Biddulph, Staffordshire.
From humble beginnings touring rural Devon in a caravan, Philip & Hannah shot to notoriety winning folk awards and sharing stages with the likes of Seth Lakeman & Steeleye Span's Peter Knight.
With three critically acclaimed albums in the bank and a win for the coveted BBC Folk Award in 2014, they're now embarking on a new venture called Edgelarks.
As well as providing a snappier name for their duo — tired, we suspect, of being introduced as a trio consisting of Philip, Henry and Hannah — Edgelarks is also the title of their fourth album.
Both talented multi-instrumentalists, the pair have an incredible ability to conjure up atmospheric soundscapes. Henry punctuates each track with his distinctive Weissenborn guitar, lap steel and dobro. There are smart harmonies, infectious rhythms and even beatbox harmonica.
The Guardian's Robin Denselow defined Edgelarks as "bravely original", with Martin Chilton of The Telegraph praising the pair as "imaginative and innovative", and describing their performance as an "unusual treat".
We filmed Philip & Hannah live in the spectacular surroundings of St Lawrence's Church, Biddulph, and before a very appreciative audience.
The church building itself dates back to 1190, although there is believed to have been a small oak chantry on the same site destroyed by the Danes in 850AD. The history of the church is fascinating and it all added to the atmosphere of the venue.
If you missed the performance you can watch the FatPigeonLive session with the Edglarks here online with an extra interval interview with the folk duo recorded just before the show.
Fancy some beatbox harmonica? Yeah you do...
STAY UP-TO-DATE
News from the coop
SIGN UP
For all the latest news,
offers and upcoming gigs
© 2014-2023 FatPigeonLive