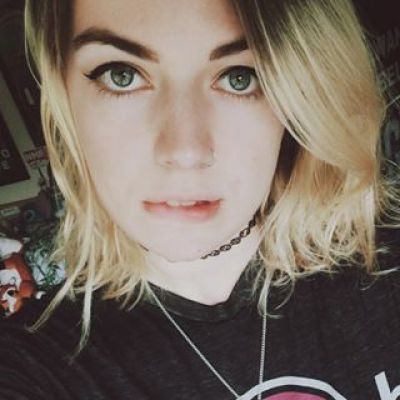 By Sophie
Beginning in the afterglow of Nirvana, to think that the meeting of the producer of the grunge era and the lead vocalist of a small, Scottish alternative band would lead to the formation of one of the forerunners in alternative exploration; fully encapsulating the genres that made the 90s, well, the 90s.
An innovative debut that has stood the test of time, Shirley Manson (vocals, guitar), Duke Erikson (guitars, bass, keyboards), Steve Marker (guitars) and Butch Vig (drums, percussion) screw around with their individually distinctive abilities to construct a soundscape comprised of industrial sampling, synths and heavy distortion that only Garbage could collectively create; their debut — and the albums that followed — can and will never be replicated.
Pushing the barriers of alternative rock, trip-hop, shoegaze and industrial in exciting new directions, Garbage's debut explores the difficulty of experimentation within an era where technology and music were only just beginning to be digitized. In today's world, anyone can become a one-man Garbage or Nine Inch Nails with a laptop and a MIDI keyboard (take the fantastic IAmKawehi for example). Looking back at a record like this, it makes you appreciate the art and talent of sampling, the creation of drum loops and sound experimentation even more so; especially when that is mixed with a multitude of different genres under the spectrum of alternative rock.
Traversing the thirteen tracks of their debut, it's immediately clear how well Garbage can traverse different compositions without stumbling over similar sounds in each song. No two songs sound the same; sure, there are similar lyrical aspects and themes, alongside an overarching feel of melancholy and misery that often juxtaposes the messages within.
Relying on minimalism in the verses accompanied by sampled drum loops, bass and Manson with the odd guitar flick, 'Stupid Girl' encapsulates itself with structurally pop sensibilities alongside a harsh alternative edge and the exposure and stupidity of pretending to be someone you're not. The same goes for 'Queer'; a track meant to be played as loud as possible, the precedent of being different and weird is made all the more alluring.
'As Heaven is Wide' facilitates a faster drum loop, presenting a much more club-orientated feel with Manson's vocals prevailing above a constant rollercoaster of different tempos on the entire record itself. Almost on the opposite side of the spectrum lies tracks like 'A Stroke of Luck' and 'Milk' that both operate at a much slower capacity but are still able to retain a seductive edge and an unmistakable air of guttural distortion that never fails to hit your eardrums at their core.
Weirdness is also a focal point on this record; most notably in 'Vow', 'Dog New Tricks' and 'My Lover's Box'. An infectious use of the beloved flanger pedal alongside explosive layers and strange and hard to distinguish delays on either the guitar or bass makes for a captivating listen. 'Vow' and 'My Lover's Box' tend to stray on the side of being nearly unbearably loud and tinnitus inducing (in a good way), whereas 'Dog New Tricks' lets Manson's vocals stay on the same level as the instrumentation; not as disorientating as shoegaze, but still as unconventional and enchanting.
This enchantment carries on to the lyrical aspects of the record, which have been described by the band as a strangely cathartic 'psycho-therapy session', with an innate 'confidence in dark, taboo-laden lyrics.' You only need to look at the titles of 'Only Happy When It Rains' and 'Fix Me Now' to immediately sense the dark themes that run deeply through this record, but the context of this darkness is vastly important.
'Only Happy When It Rains' for example is a beautiful insight into those who find joy in sadness. There's something beautiful in feeling sad; being able to connect to deeply emotional aspects of yourself and to find joy in the comfort of being able to explore your emotions. A lot of the connotations link to the taboo of grunge being depressing, and Garbage themselves have described the track as 'a dig at ourselves because they like records that don't make them very happy', whilst also commentating on how they are viewed as alternative and weird for featuring this sort of imagery in their lyrics.
On the flipside, 'Fix Me Now' is an exploration into fighting the struggles and stigma of mental illness and depression, where major chords play and create an aura of unbalance as Manson pleads to get better, to have someone that can bring her back to life.
Choppy guitar riffs set against melodic verses set a mercurial temperament amidst a scathingly relatable telling of a relationship gone awry in 'Not My Idea', where Manson is naively lured into a relationship with false pretences but ultimately rises above the other and demonstrates the full power and damage she is capable of; 'You thought I was a little girl / You thought I was a little mouse / You thought you'd take me by surprise / Now I'm here, burning down the house'.
It's through these songs that Manson's alluring, menacingly sultry tones establish the badass calamity of confidence in the face of mental illness, emotionally manipulative relationships, all the while throwing in some instances of siren-like seduction ('Supervixen' and 'Queer'). Garbage have never exploited Manson's gender, even in the beginnings of the band.
When you think of Garbage, you don't think 'female-fronted'; you immediately gravitate towards their overall nonconformist, kickass attitude that you would soon affiliate with bands such as Nine Inch Nails. Sure, Manson utilized her personality and alluring sexuality to her advantage, but it's no difference to how Trent Reznor presents himself through his sensuality in image and vocals. Garbage were just Garbage, and their debut fully covered that within a mere thirteen tracks.
STAY UP-TO-DATE
News from the coop
SIGN UP
For all the latest news,
offers and upcoming gigs
© 2014-2023 FatPigeonLive