Wilcox:Hulse - All Change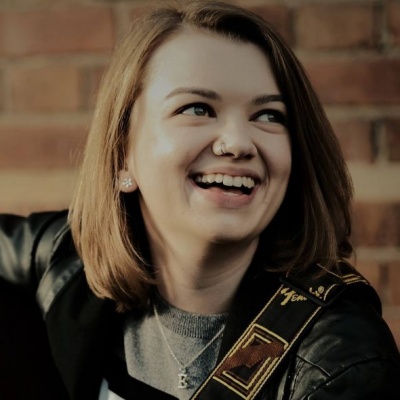 By Emily
It's been a long time coming, but after what feels like a million months, Wilcox:Hulse have launched their debut album and it is epic.
If you're inside the Staffordshire music scene, then you may very well have heard of Gary Wilcox (the Wilcox of Wilcox:Hulse), or at least you'll have probably have heard of one of the various musical projects he's involved in, i.e. Don't Call Me Ishmael (Wilcox's supposedly solo project of a five-piece band).
But when Wilcox combines creative headspace with guitarist, songwriter and vocalist Phil Hulse, a musical explosion takes place in a way that is far different from his DCMI back catalogue. Wilcox and Hulse were both part of popular folk trio Queensbury Rules, along with Wilcox's double bass playing brother Duncan, and had a number of successful years as a band releasing music and playing gigs, before splitting in February 2011.
Fast forward to present day and the acoustic roots duo have released two EP's ('First Born' and the aptly titled 'Second Chance') and a long-awaited debut album entitled 'All Change'. With the recent addition of Matt Plant on viola, Wilcox:Hulse, it seems, are one of the most diverse acts on the scene.
'All Change' does what it says on the tin by encompassing change in different forms; both musically and theme-wise. It's important to note the strong lyrical content that these songs conceal, with topics such as the refugee crisis, controversial political figureheads and the decline of industry, all making themselves heard.
The album begins with 'Shepherds Of The Sea', the sound of the sea lapping at the shore. The song itself is relatively simple, with Gary Wilcox's vocals lying comfortably atop of Hulse's layered harmonies and very basic instrumentation.
Personal favourites, 'The Man With The Thin Skin', a track which very accurately describes a certain controversial political figure and his weaknesses, as well as reworked ex-Queensbury track 'Upon' follow suit, but with a far more upbeat feel. 'Upon' is incredibly moving, especially in terms of lyrical content, and will resonate with those born and bred in the city of Stoke-upon-Trent.
The album includes two tracks of a very similar theme: 'When Young Men Went To War' and 'This Kind Of Work'. Although both separate regarding subject matter, both songs discuss a time long gone and the effect that that had on a specific generation. Both sombre in mood and tender in delivery, 'When Young Men Went To War' and 'This Kind Of Work' leave you with a lot to think about.
'The Grand Scheme' and 'Gallows Humour', two tracks led vocally by Phil Hulse, lift the album, lightening the mood and quickening the pace. 'Gallows Humour', originally a solo Phil Hulse single, has appeared on a previous Wilcox:Hulse release, except this version sounds and feels the most together that it's ever been. With its happy-go-lucky bouzouki sound and toe-tappingly good rhythm, 'Gallows Humour' is yet another fine example of this trio at their best.
In the final few songs of the album, 'All Change' covers a spectrum of emotions and subject matters. 'Be The Change' is a track that demands to be heard. Yes, musically everything rises and falls as it should do, but even more than that, 'Be The Change' is a lyrical triumph for Gary Wilcox, who lists his top ten tips on how to live a happy and relatively harmless life.
One of the strongest and most relatable tracks, personally, however, is 'The Scene'. Written by Hulse and with his vocals at the forefront, 'The Scene' almost perfectly describes the Stoke-on-Trent and Staffordshire music scene that "thrives" and "breathes", "right here on your doorstep". If ever there was a song to soundtrack what it means to be involved in a local music scene, then this would have to be it. An absolute masterpiece.
Rounding off the album is a folk-style cover of Midnight Oil's 'Beds Are Burning', that thuds and stomps its way into the album like a tiger on the prowl, and 'Stand Softly' a song that makes think about your impact on the world. Together Phil Hulse and Gary Wilcox's vocals collide to create a spine-tingling finale of thought-provoking lyrics and feather-light harmonies.
It's a moving conclusion to an album that leaves you with lots of food for thought. 'All Change' isn't background music or something you could put on to fill an awkward silence. It is eleven songs that command you to sit up and listen (and tap your foot too).
STAY UP-TO-DATE
News from the coop
SIGN UP
For all the latest news,
offers and upcoming gigs
© 2014-2023 FatPigeonLive