Ramones - Rocket to Russia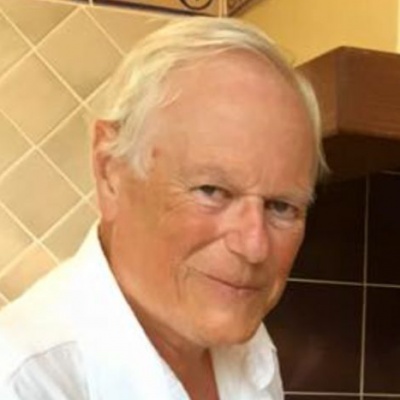 By Bob
The Ramones was the first punk band, founded in New York in 1976, and survived for an amazing 20 years.
The three-man line-up is rock & roll at its basics — four chords, a cracking melody and crazy lyrics. Their first dent into a chart was in '76 with Leave Home, a year after their London Roundhouse gig had kicked off punk in Britain and spawned many would-be imitators.
They were the leaders of the New York punk scene and their first four albums led the US hardcore scene for two decades.
If you want just one Ramones album, Rocket to Russia is it. Their third hit, it's better produced than their two debut albums and one of the great records of the late 70s.
Hardcore fans would go for debut album The Ramones, issued in '76.Two of the Ramones died — Joey in 2001 and Dee Dee in 2002.
Their memory lives on in Berlin where Florian Hayler runs the Ramones museum in the back streets of Kreuzberg. His labour of love is the only museum in the world dedicated to a punk band. The band did have a Berlin connection. Dee Dee lived there as a boy when his father did military service.
The 'Discography' review describes the Ramones as: "Ripping out gloriously dumb, two-minute buzz-saw classics on such perennial punk subjects as solvent abuse ('I wanna sniff some glue'), girls and erm, chainsaws ('Chain Saw'- what else!). The Ramones had invented themselves as larger than life, cartoon yob no-wavers well ahead of their time."
All Music Guide to Rock says: "The Ramones crystallised the musical ideals of the genre...The band's first four albums set the blueprint for punk, especially American punk and hardcore, for the next two decades."
Ramones best album: Rocket To Russia (1977)
Ramones rated albums:
The Ramones (1976), All The Stuff And More Vols 1&2 (1990), Hey! Ho! Let's Go Anthology (1999)
Ramones missable albums:
Pleasant Dreams (1981), Subterranean Jungle (1983), Greatest Hits Live (1996)
FatPigeonLive music review | Ramones
STAY UP-TO-DATE
News from the coop
SIGN UP
For all the latest news,
offers and upcoming gigs
© 2014-2023 FatPigeonLive