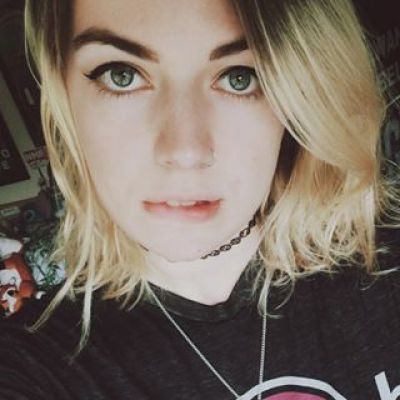 By Sophie
Considering the recent release of the Sarah Price documentary, L7: Pretend We're Dead, there's not a better time to look back at the record that started it all.
Released in April 1992, alternative grunge band L7 released their innovative third album Bricks Are Heavy. Hailing from the Los Angeles alternative scene, Donita Sparks (vocals, guitar), Suzi Gardner (guitar, vocals), Jennifer Finch (bass, vocals) and Demetra Plakas (drums, vocals) rode the grunge wave produced by Nirvana in 1991, allowing one of the heaviest and dirtiest records in L7's canon; especially in comparison to their previous work.
Released on the famed LA label Slash Records (The Germs, X, Fear, Misfits) and produced by Butch Vig (who also produced Nirvana's Nevermind), L7's Bricks Are Heavy propelled the band into the alternative stratosphere, and ended up being their most successful release. With more emphasis on heavy metal alongside their roots in the hardcore and alternative LA scene, Bricks Are Heavy captivated listeners and showed that four women could seriously kick some ass.
Opening with a legendary middle finger to governments obsessed with war, it was no wonder that Bricks Are Heavy would end up being one of the nineties most essential records. 'Wargasm' is the epitome of L7's ethos — tonally and narratively — and is laden with heavy metal tendencies and a crescendo riff buried beneath guttural, murky power chords that envelop the track.
These aspects give rise to a narrative that explores America's obsession with war, and how — namely members of the government — react to it similarly to the pleasures of sex in true L7 style. And speaking of that style, Bricks Are Heavy completely spins on the second track, following the trials and tribulations of a dude named Scrap who huffs paint and hallucinates. 'Scrap' plays around with a bluesy riff while staying true to the prevalent distortion that the band is known for.
However, the third track of Bricks Are Heavy is probably L7's most popular song. 'Pretend We're Dead' captured the auditory canals of the music sphere in 1992, captivating on the newly developed grunge and alternative genres. 'Pretend We're Dead' follows the same consensus of the majority of L7 tracks, while harnessing some sort of crossover appeal among the masses allowing some significant airplay.
'Pretend We're Dead' is followed by 'Diet Pill'; a song with face-melting riffs and sludgy tones that could easily be a Type O Negative crossover. Then 'Everglade' comes storming in, demonstrating L7's talent in songwriting and real-life commentary. In similar fashion to 'Wargasm', 'Everglade' commentates the familiar situation that women face in the depths of a mosh pit.
Told from the point of view of a woman named Everglade (or Glade), the track explores her run-in with a 'drunk, stupid loser' who 'started giving her shit.' Everglade warns said loser that if he wants to 'have some fun' beating her (and those around her up), then he better be prepared not cross the line if he doesn't want to be hit back.
With a girl-positive narrative that is backed by an iconic hook and melody and a poppy beat, 'Everglade' is certainly a highlight of the album. The sixth track 'Slide' stays on a similar playing field in terms of composition, demonstrating how hardcore sensibilities can meet with grunge distortion and melody along with distinctive in the chorus.
While the seventh track 'One More Thing' opens with an almost disco/hip-hop beat, 'One More Thing' tricks your mind until the guitar kicks in. Tight drumming, distant vocals and a drudgy tone, 'One More Thing' experiments with harmonising guitar melodies and a disco beat to create one of L7's catchiest tracks.
The last four songs of Bricks Are Heavy follow the experimental waves of 'One More Thing' both through cadence and focal narratives. 'Mr. Integrity' plays with a cross-over in genres by creating a Beach Boysesque surf track with hardcore grunge undertones. L7 also integrate tremolo picking to emphasise the surf genre, while making sure the track still has a distinct heaviness.
Both 'Monster' and 'Shitlist' both rely on an innate sense of anger and aggression, utilising a deep, guttural bass line to amplify the emotion that both tracks develop.
And that's the beauty of L7's Bricks Are Heavy, combining social commentary of the time with an angry, emotional tone with the heavy, cynical, dense riffs that grunge brought to the forefront in the early 1990s. L7 showed that you didn't have to be just a fan of the grunge, alternative and heavy metal genres; you could be a band in these genres and actually make a difference.
STAY UP-TO-DATE
News from the coop
SIGN UP
For all the latest news,
offers and upcoming gigs
© 2014-2023 FatPigeonLive