The Jake Leg Jug Band - Break A Leg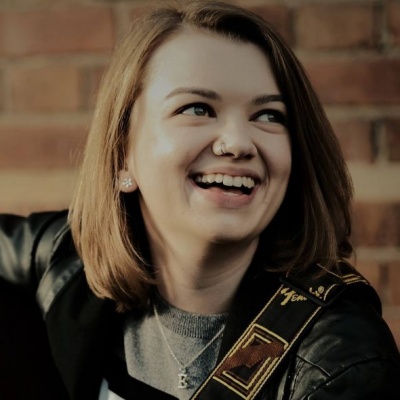 By Emily
The Jake Leg Jug Band has had a rather busy 12 months. After losing three long-standing members and gaining three brand new ones, playing gigs and festivals all around the country and getting their music heard by as many people as possible, The Jake Leg Jug Band jumped straight back into the studio and recorded a brand new album.
'Break A Leg' is everything you'd expect from The Jake Leg Jug Band if that is you're already aware of their music. For those who aren't, be prepared to take a step back in time to the 1920s and 1930s. With an instrumental line-up that consists of double bass, guitar, washboard, banjo, dobro, stomp box, harmonica and jug (yes, an actual jug), the five piece has a uniquely recognisable and frankly irresistible sound that won't be out of place on your turntable.
'I Can't Dance (I've Got Ants In My Pants)' and 'I Had To Give Up Gym' open up the album light-heartedly, with double bassist Duncan commenting in the accompanying album notes on the cheeky alternate meaning for "Jim". I'll leave you to work out what that is.
We're introduced to recent addition, Sarah Miller, with 'I Hate A Man Like You', the third track on the album. Miller's chocolatey vocals encase the entirety of the song, giving Jelly Roll Morton's track an alluring re-work as well as fully demonstrating the vocal strength of Sarah Miller herself.
What follows is one of my favourite tracks on the album, the mostly instrumental 'Papa De Da Da'. Showcasing his talent as arguably one of the best harmonica players around, Liam Ward leads this track entirely, replacing what should be a full horn section with only a handful of harmonicas, which he skillfully swaps between parts. It's evident that both Miller and Ward are the perfect additions to the band and watching them perform live only proves this further.
The album continues with the upbeat 'I Love Me' with Ward now on vocals, the bluesy 'On The Road Again' with Toby Wilson taking up the lead vocal slot and 'Little Black Train', a rather morbid track when you realise that the "black train" is a metaphor for death.
'Stovepipe Blues' sees the return of the toe-tapping sound that has long been a staple of The Jake Leg Jug Band and everything they're about. Similar to 'I Love Me', the scraping of the washboard adds ample amounts of character to this track, as does Toby Wilson's distinct plucking of the banjo.
Depending on the way you hear 'Handy Man', you may compare this track to 'I Had To Give Up Gym', although Miller's velvety vocals make the song sound far tamer than it really is. 'I Want To Ring Bells' contains some of my favourite double bass riffs (if that is indeed what you could classify them as), while 'Sweet Honey Hole' instantly transports you to a front porch step somewhere in the deep South of America.
By the time you reach the final few minutes of the album, you're far from wishing it was over. 'My Four Reasons', a track that Wilcox has admitted to always wanting to record, doesn't disappoint and is one of the finest examples of just how well this band work together.
'Ma Miller's Black Bottom', the bands' signature anthem 'Jake Leg Blues' and 'Keep Your Mind On It' see the album out in much the same way as it began: feel-good, humorous and slightly tongue in cheek.
I've had the pleasure of following The Jake Leg Jug Band through their various stages as and I can say, with confidence, that 'Break A Leg' is one of their strongest releases to date. Their enjoyment shines through everything they produce, making this album a must-have for those who love their music with a twist.
STAY UP-TO-DATE
News from the coop
SIGN UP
For all the latest news,
offers and upcoming gigs
© 2014-2023 FatPigeonLive