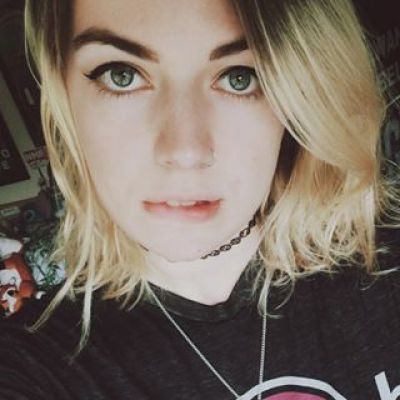 By Sophie
In the past, I have been guilty of immediately labelling rock bands comprising of women as 'female-fronted bands'. I actively get annoyed whenever mainstream media focuses on this aspect, yet I also did then same without realising. It wasn't until I was introduced to Bleached and listened to their latest EP — Can You Deal? — and read subsequent interviews that it finally clicked.
When I was first introduced to the rock scene, it was completely male-orientated. It wasn't until I began to traverse through the different sub-genres of the scene that I came to realise ... women are everywhere in rock. This 'revelation' of sorts then led me to get increasingly frustrated with the line of questioning bands — like Bleached — are met with in interviews, and what labels they are shunted beneath.
I accept full responsibility for my naïve tendency to compare any 'female-fronted' band to the 90s riot grrrl scene. Discovering and researching the scene from media did not help in how I tended to compared bands of today to riot grrrl. It's listening to the musicians themselves that really taught me about the 'scenes' and how to instead view musicians as singular artists within a genre. This excerpt from a Cosmopolitan interview with Jessie and Jennifer Clavin (Bleached) alone demonstrates the strange divide between musicians and mainstream media:
Jennifer: My least favourite (term) is 'all-girl band' or 'riot grrrl', because 'riot grrrl' was a scene from the 90s. I totally respect that scene, but we're not labelling ourselves as riot grrrl, and just because we're girls in a band doesn't make us automatically a riot grrrl band.
Jessie: People just want to generalise. I feel like it's just lazy journalism.
Jennifer: A lot of people don't mean harm in the way that they're labelling bands or the questions they're asking, they're just not aware ... The first step is to bring awareness to the fact that we're not comfortable with it, and to keep speaking about it in a positive, productive way. Not pointing the finger, telling someone that they did something wrong — just having honest, open conversations. If we could keep doing that, that will help create a lot of change. If we can start seeing musicians for the art that we create and not for what our gender is, that would be the ultimate goal. Like Brody Dalle said, 'I don't play guitar with my vagina'.
Has the media ever asked Black Sabbath or Foo Fighters what it's like to be in a male-centric band? As Jennifer states in the press release for Bleached's latest EP: 'It's 2017, can you deal with women playing rock and roll yet?'
The world will deal if Bleached keep realising angsty, stick-it-to-the-press music like the four songs on their latest EP. Comprised of sisters Jessie (lead guitar, backing vocals) and Jennifer (lead vocals, rhythm guitar), Micayla Grace (bass, backing vocals) and Nick Pillot (drums), Can You Deal? features their signature lo-fi, punk sound to fully amplify their message.
The title track, 'Can You Deal?', abrasively erupts into the gender-based anger of this EP. 'Yeah, I'm a girl and I play in a band / Can you deal? / I listen to Sabbath / With all my friends / Yeah, it's real / Strumming guitars so don't label or package me please / You know that's me, who else could I be? / Don't you see?' 'Turn to Rage' and 'Dear Trouble' also touch upon this theme, whereas the third track 'Flipside' introduces a harmonic, pop-punk infused break to settle the mind.
Bleached are able to transport their listeners to their native California through the distorted, grunge and punk induced melancholia. They also echo their distant desert cousins Queens of the Stone Age throughout the four songs, especially 'Turn to Rage'. The verses fast and the choruses slow, 'Turn to Rage' turns to slow, heavy stoner-infused rock in the bridge matches the Sabbath call-outs in the contrasting first track 'Can You Deal?'
In comparison to their 2016 record Welcome the Worms, Can You Deal? is certainly something that Bleached want to be heard. With stereos turned up to eleven and windows opened wide, Bleached's message will be spread like a punk-grunge-lo-fi infused virus.
---
Check official website Hello Bleached for more info and tour dates.
STAY UP-TO-DATE
News from the coop
SIGN UP
For all the latest news,
offers and upcoming gigs
© 2014-2023 FatPigeonLive