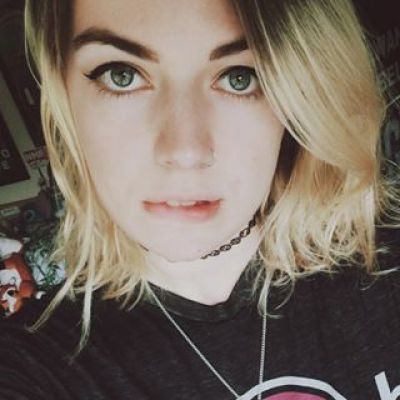 By Sophie
For any band, four years between records can create significant changes in an artists' sound. New experiences, painful breakups and vivid, romantic fantasies can plague the mind until they fester into ten or so future compositions.
The small gap between records has been a blessing in disguise for the Toronto-based band Alvvays, allowing them — Molly Rankin (vocals, rhythm guitar), Keri MacLellan (keyboards), Alec O' Hanley (lead guitar), Brian Murphy (bass) and Sheridan Riley (drums) — to hone their skills and create their latest release Antisocialites.
Opening with two 'new-wave meets jingle pop' bangers, Rankin sings of fantasy breakups ('In Undertow') and relationships ('Dream Tonite'), setting an eerie melancholy that runs throughout Antisocialites. The tracks contrast each other ever so subtly, playing around with shoegaze and synthwave, lending to a soundscape that feels ever so slightly off-balance. This is amplified by an overhanging question asked by Rankin in the first track ('What's left of you and me?' / I ask that question rhetorically / Can't buy into astrology, and won't rely on the moon for anything), which subtly lingers throughout the rest of the record.
'Plimsoll Punks' then erupts into the frame, demonstrating the beauty of a well-constructed tracklist. It's a treat when a highlight of a record appears so early, and 'Plimsoll Punks' does not disappoint. A vaguely 'Dear Prudence'-esque crescendo introduces the high-spirited yet crushingly realistic take on the ever so relatable 'crush vs real relationship conundrum' (Do the tealights on your mantel / Illuminate that summer feeling? / You're the seashell in my sandal / That's slicing up my heel). Hawaiian surf tones to badass guitar breakdowns, 'Plimsoll Punks' creates a kaleidoscopic aura only Alvvays can create.
Following the aesthetic of 'Plimsoll Punks', the fourth track 'Your Type' emulates an aforementioned surf sound through a strange, almost reverbed rendition of 'Birdhouse in your Soul' by They Might Be Giants. Alvvays then flip to the lo-fi, road trip worthy ballad 'Not My Baby', accentuating the joltingly unexpected twist that is 'Hey'.
Trippier, funkier and a noticeably heavier bass line, 'Hey' gives Antisocialites a distinctive, mid-record break with a gorgeous, 90s-infused guitar lick and melody accompanied with Rankin's fuzzy, drunken post break-up tale (Have you lost your place? / Hold a brush to your white toothpaste / Does the mirror look a little strange).
A homage to The Jesus and the Mary Chain vocalist Jim Reid follows, 'Lollipop (Ode to Jim)' explores abstract metaphors and dreamy vocal melodies after Rankin performed 'Just Like Honey' with Reid. Utilizing a similar frantic, juxtaposing theme as 'Hey', 'Lollipop' builds around an infectious, rolling drum hook alongside Rankin's lovelorn, dreamy thoughts.
Antisocialites 'closers' — 'Already Gone', 'Saved by a Wait' and 'Forget About Life' — cascade in pure relaxation; creating a slow-burn conclusion to the record. All three tracks emulate a minimalist and psychedelic feel, but Rankin ensures that 'Forget About Life' addresses some of her most poignant lyrics to end Antisocialites. She — and we — contemplate life's wonders and tribulations, leading us to ask if they're really worth the hassle.
Listen to Alvvays second single 'Dreams Tonite' below.
Alvvays sophomore release has vastly improved since their debut and has widened their creative scope ten-fold. The four years between their arrival and Antisocialites have allowed the band to grow together and individually, enabling them to fully harness their hazy, vaporwave-esque aesthetic with jingle pop flair.
STAY UP-TO-DATE
News from the coop
SIGN UP
For all the latest news,
offers and upcoming gigs
© 2014-2023 FatPigeonLive